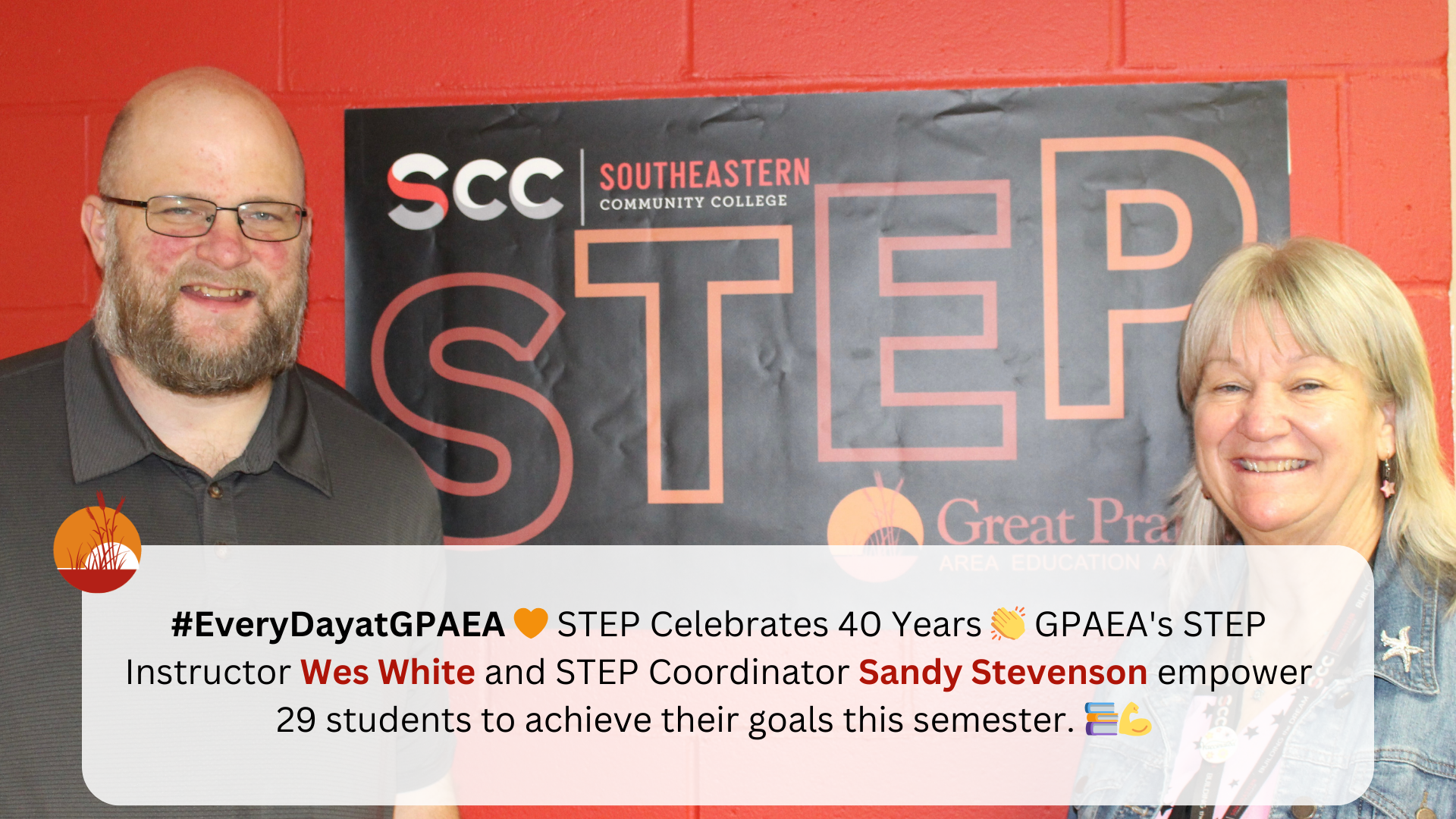 The Secondary Transitional Education Program (STEP) is a vital support system established in 1983 through a collaborative effort between Southeastern Community College, Great Prairie Area Education Agency, and local school districts. The program has a rich history of empowering secondary students who have received special education services during their high school years. STEP was designed to serve as a bridge for these students, ensuring they continue to receive the support necessary for a successful transition into post-secondary life. In partnership with their high schools, STEP plays a crucial role in fulfilling unmet transition needs as outlined in each student's Individualized Education Program (IEP).
The inception of STEP in 1983 marked a significant milestone in the educational landscape. It emerged from a recognition of the unique challenges faced by students with disabilities as they transition from high school to adulthood. The collaborative effort between educational institutions and local school districts was driven by a shared commitment to empower these students with the skills, resources, and confidence needed to achieve their post-secondary goals.
"Every day looks a little bit different at STEP. We are dealing with students who have unmet needs from their IEP," explained STEP Instructor Wes White. "So a lot of those things that we try to help them with their classes and get them through the day-to-day life of college while at the same time remediating some of those skills and really working towards getting those skill levels up so that they no longer need the STEP program and can be successful on their own." 
STEP offers a wide range of services tailored to the diverse needs of its students. These services encompass academic, vocational, social, and life skills development. The program emphasizes individualized support, recognizing that each student's journey is unique. 
One of the most compelling aspects of STEP is its track record of success. Over the years, numerous students have benefited from the program, achieving remarkable life accomplishments. These success stories serve as a testament to the program's effectiveness in nurturing talent, determination, and potential.
MEET KILE
Tara Dowd's credits her son Kile's successful transition from high school to college to the STEP program. Kile is a senior at Culver Stockton in Canton, Missouri, remotely interning and doing data analytics for a marketing company out of Chicago, IL. At 18 months, Kile became severely autistic and lost his hearing and speech. At age 4, the doctor told her that he would never talk or be able to go to school. "To be here is a miracle," she continues, "Kile was in the program right out of high school, and it worked out really well - just a great transition for him." Through the STEP program, he was able to meet other students, get assistance with online classes, and reach his goal to graduate with a 3.98 GPA. "He did really well and excelled in his academics and if it weren't for the STEP program it would have been hard for him to make the transition."
Kile exited the STEP program when he was recruited to be an athlete. He is trying to reach for the national championship in the marathon and is currently ranked #22 in the country. "He is still reaching goals, but it definitely started with the STEP program."
The Secondary Transitional Education Program (STEP) stands as a beacon of hope and empowerment for secondary students with disabilities. Since its establishment in 1983, STEP has continued to evolve, adapting to the changing needs of its students and the educational landscape. Through personalized support, comprehensive services, and a commitment to fulfilling the transition needs of each student, STEP plays a pivotal role in shaping the future of those it serves. As it continues to empower students to overcome challenges and reach their goals, STEP remains a shining example of the transformative power of education.
Join us in celebrating the extraordinary work of GPAEA's STEP Program. Stay tuned for more inspiring stories and insights as we shine a spotlight on the remarkable individuals at GPAEA who are making a profound impact in our community.
Learn more about GPAEA's 4+ Programs: STEP (SCC) & RISE (Indian Hills CC)