Great Prairie Area Education Agency (AEA) works as an educational partner with public and accredited private schools to provide services and programs that are designed to enhance the quality of teaching, the quality of learning, and the bottom line – student achievement.
Being a Great Prairie AEA team member means becoming part of something bigger. It means making a difference in the lives of students and educators and changing the world one relationship at a time. This isn't a job – it's a career and an opportunity to leave a lasting impact on those we serve.
Current Job Openings at GPAEA
Click here to view all job openings.
Benefits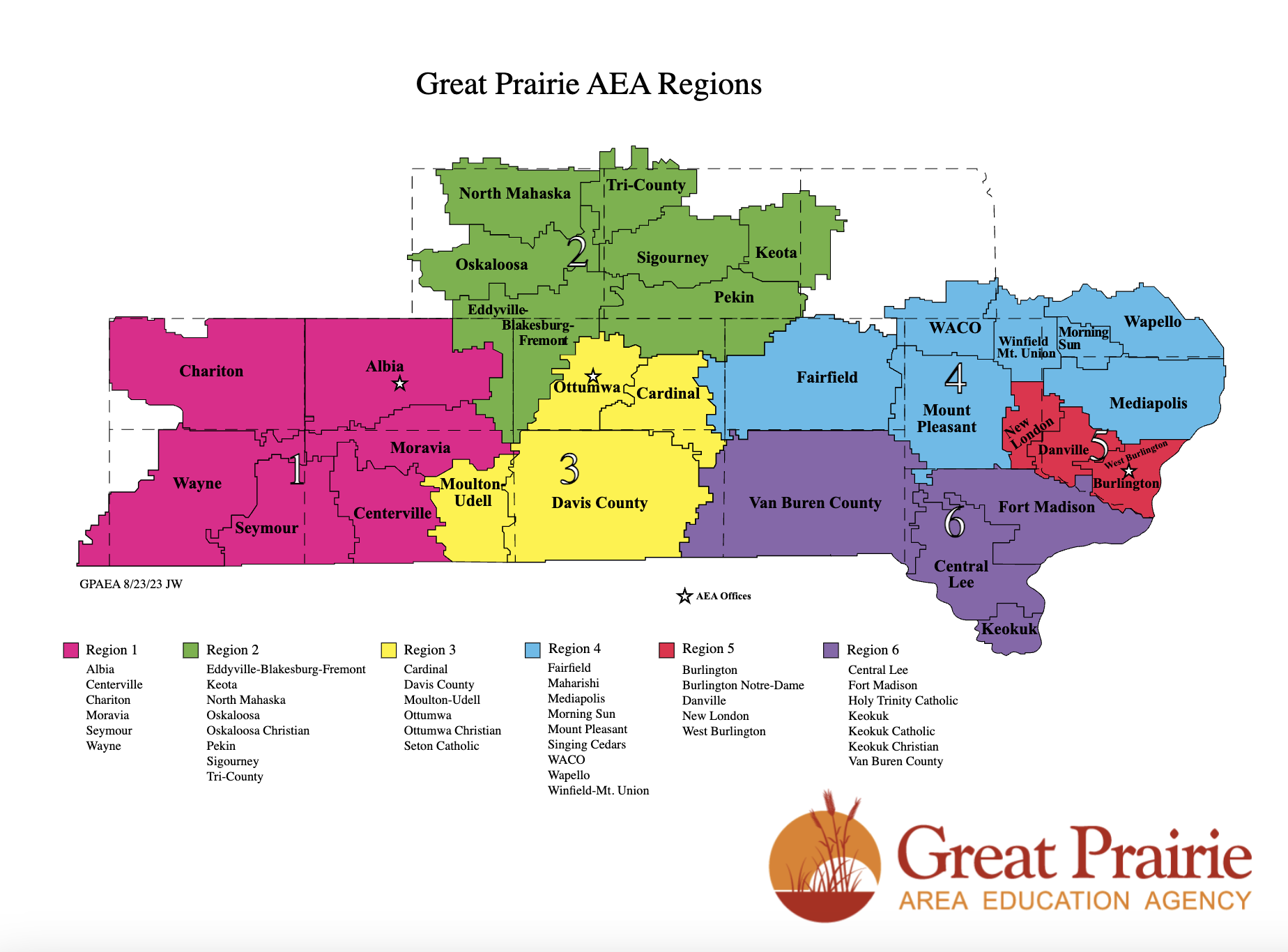 Click here to view the Great Prairie AEA Region Map