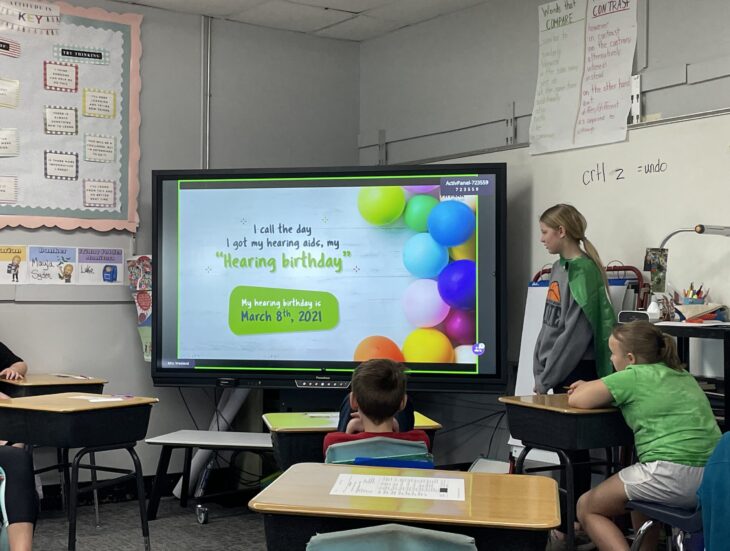 During Better Speech & Hearing Month, we are delighted to highlight one of the various approaches our staff employs to support our students. Morning Sun student, Mayla K, suffers from severe hearing loss in her left ear and moderate hearing loss in her right ear. To assist her in educating her peers about her hearing loss, GPAEA's Audiologist Alyssa Ottmar and Teacher of the Deaf & Hard of Hearing Maureen Mark collaborated with her to create a presentation. Principal Steve Hollan expressed his gratitude towards the AEA staff, remarking that they had done an outstanding job assisting Mayla and providing her with an opportunity to educate her classmates about her condition. He anticipates that her presentation will generate a flurry of inquiries in the coming days, adding that he, too, benefitted from the learning experience.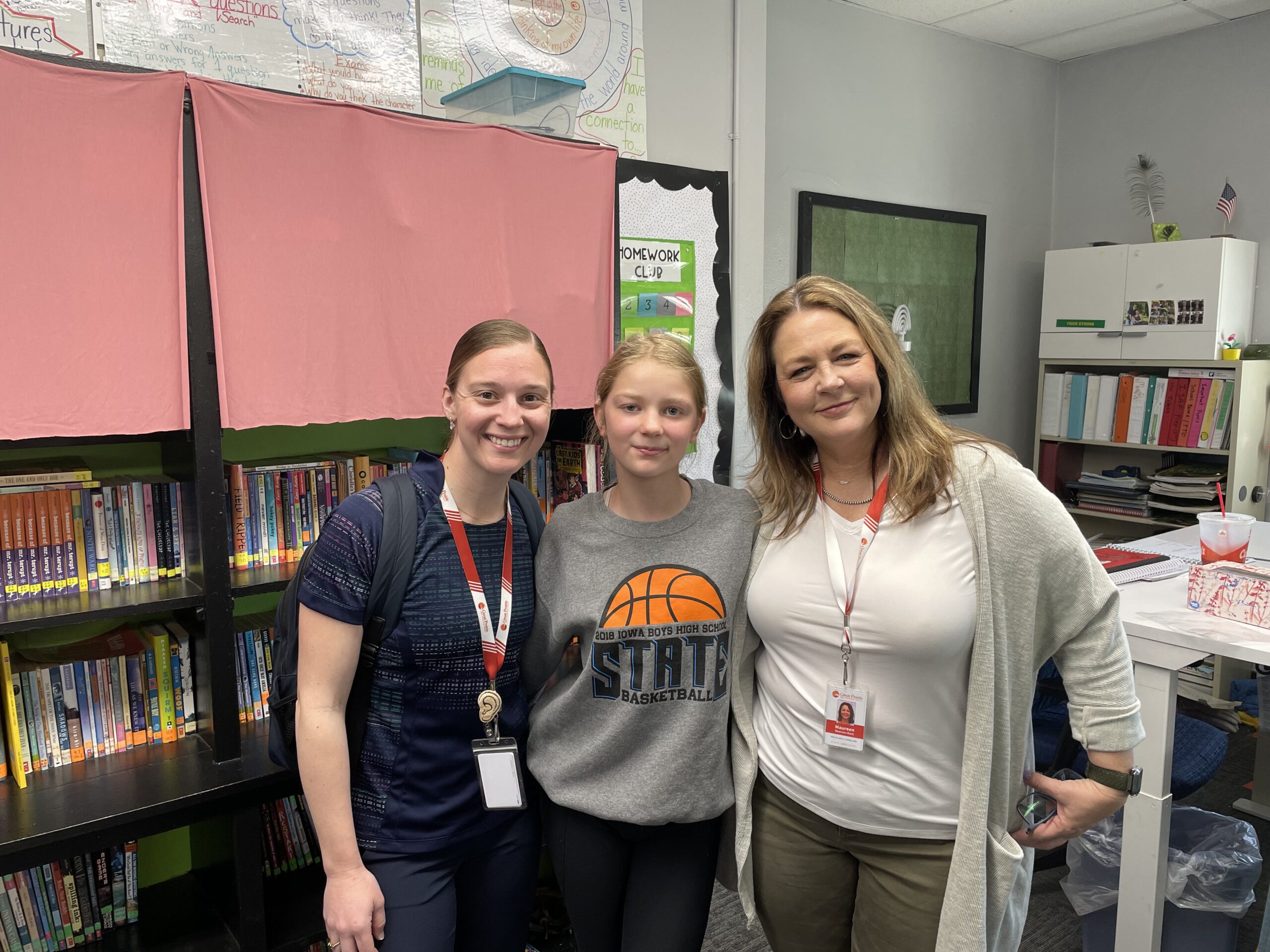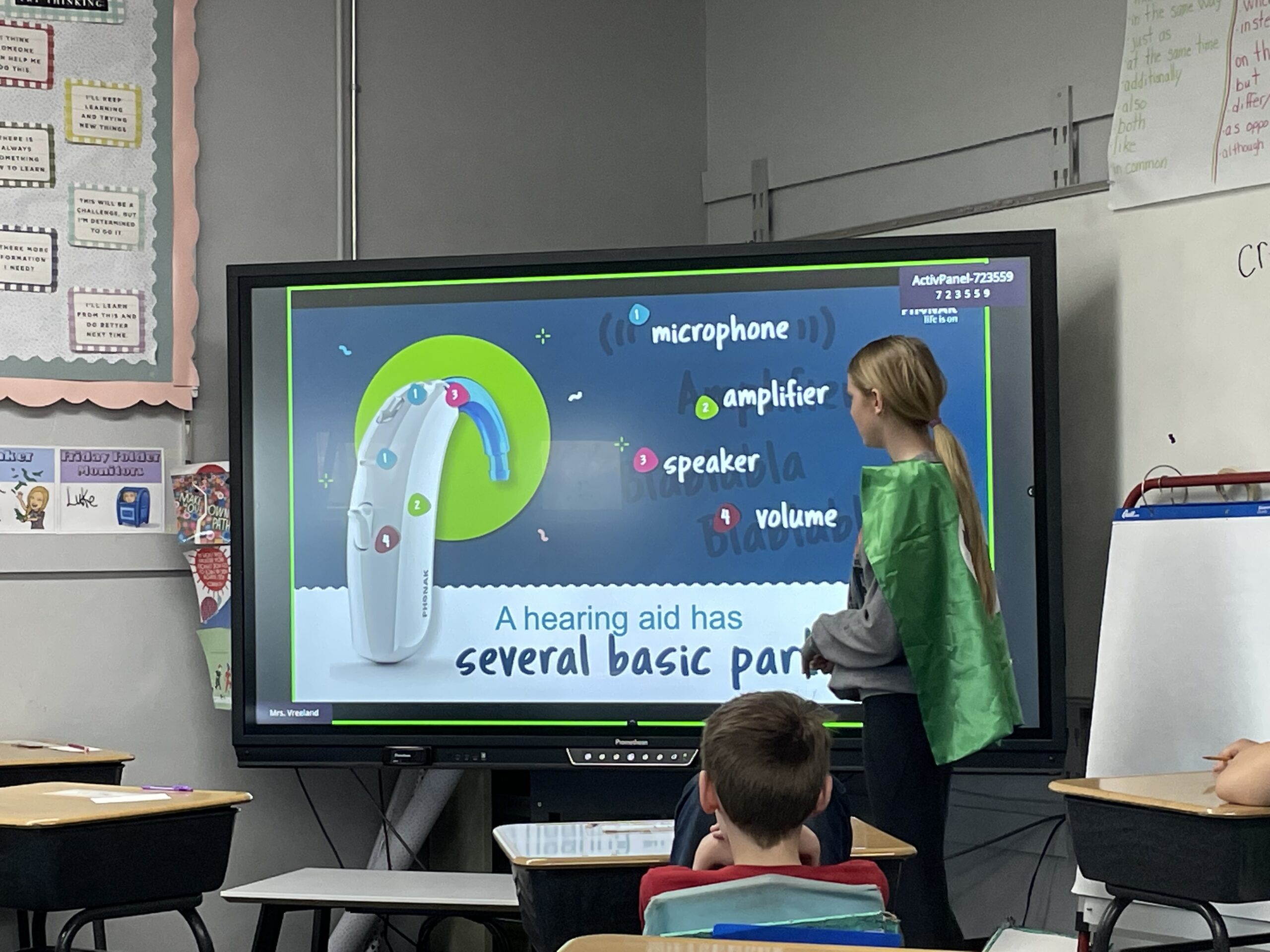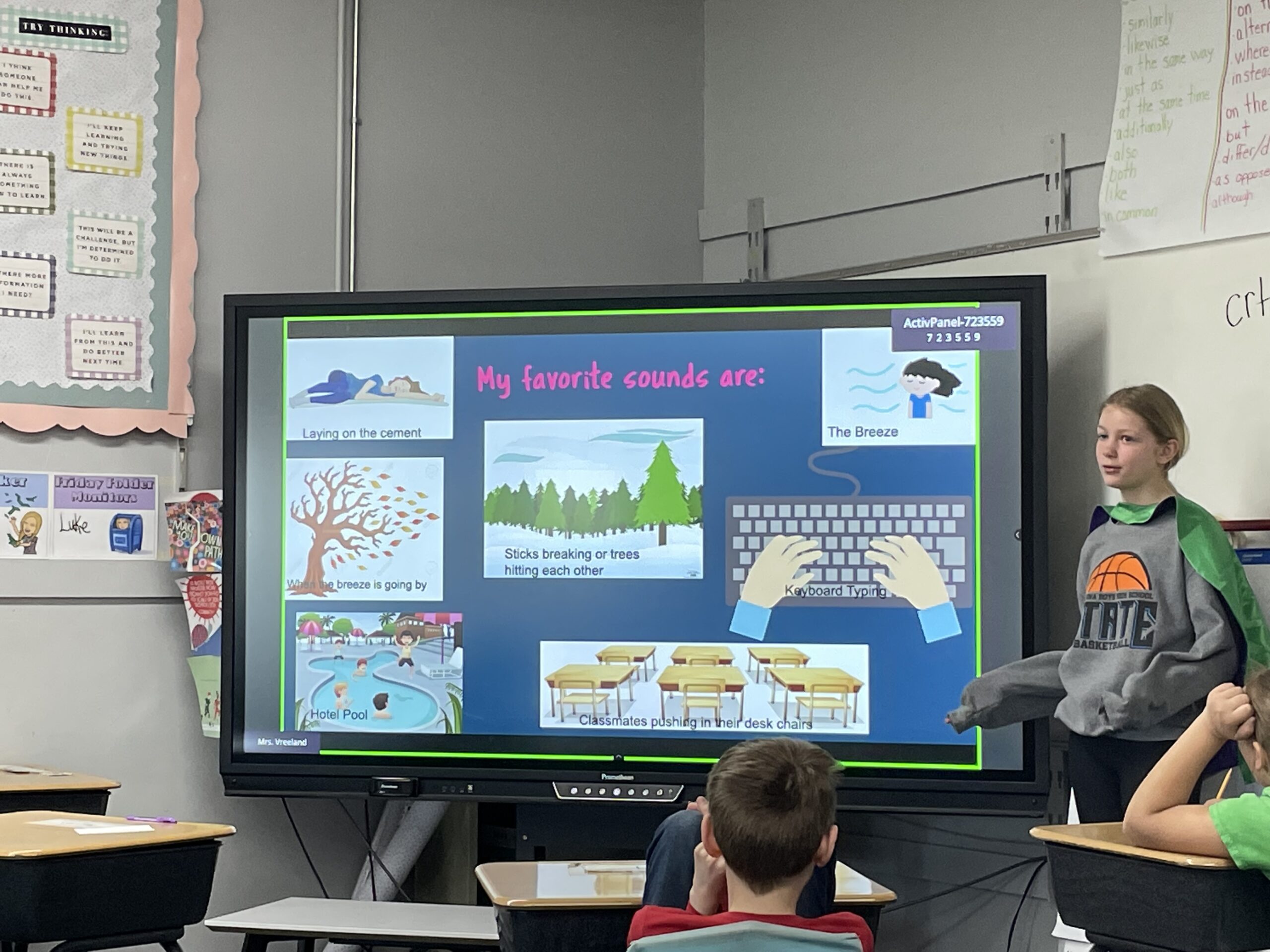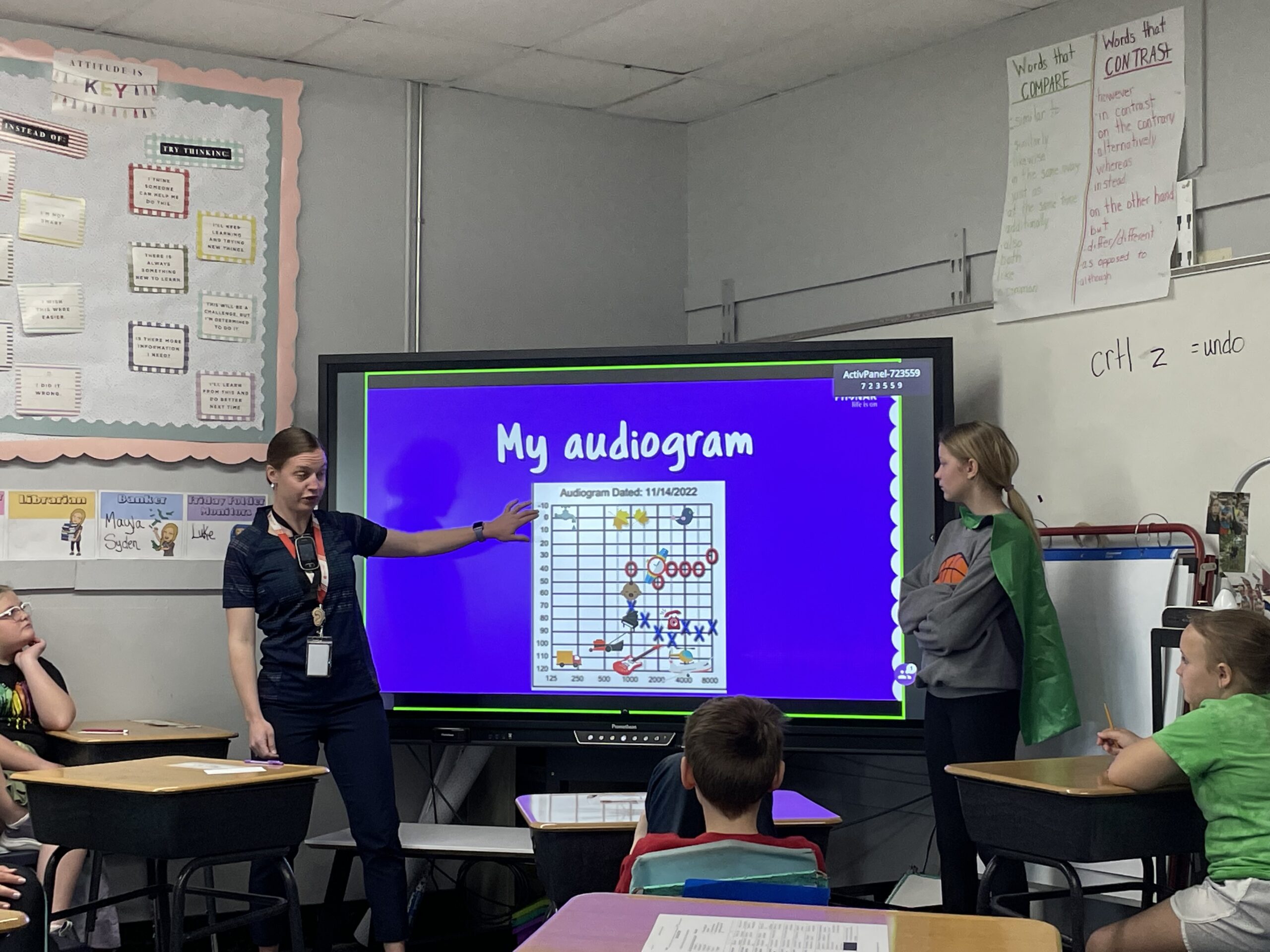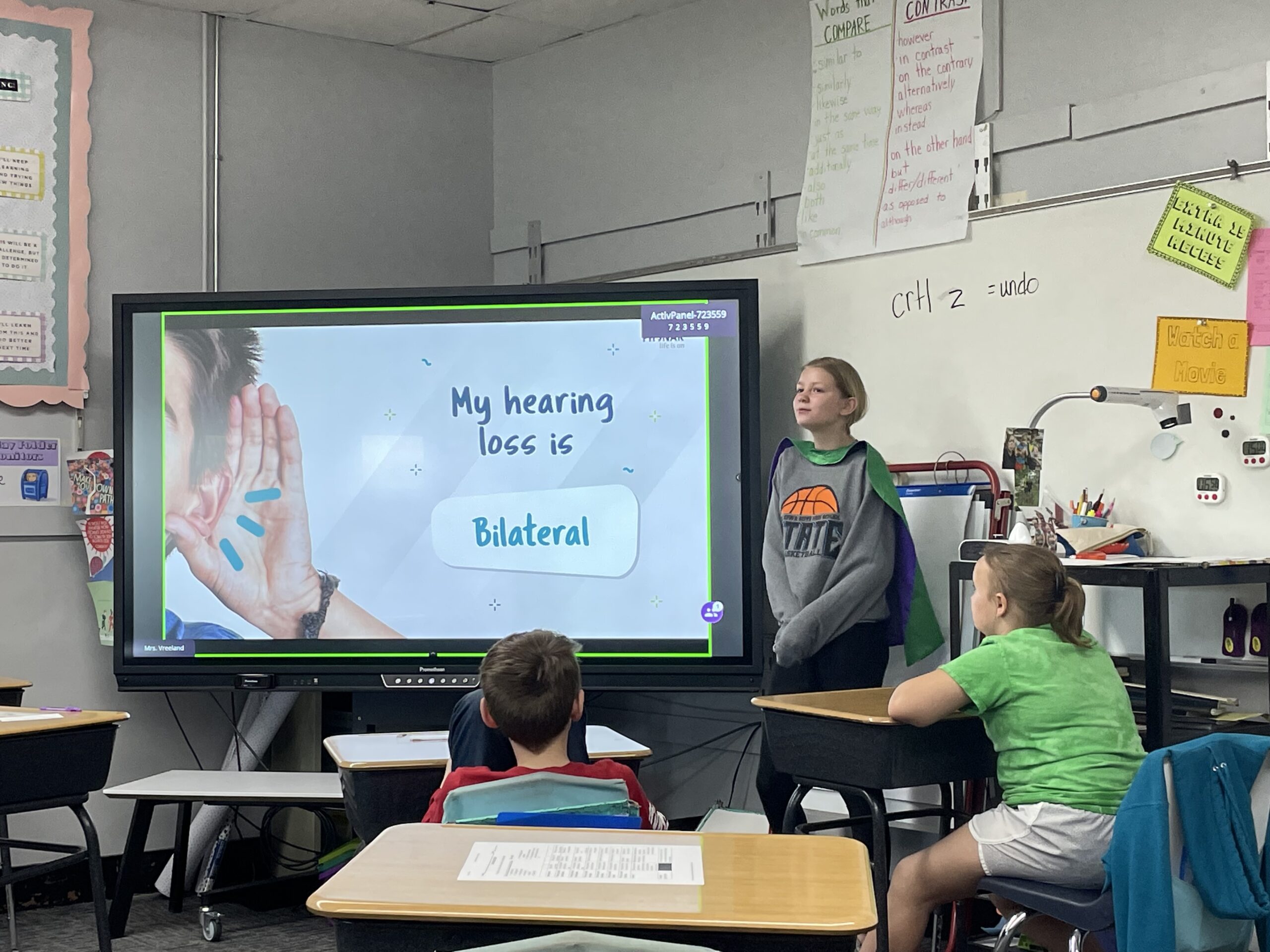 Learn more about GPAEA Hearing Services at
https://www.gpaea.org/educators/special-education/hearing-audiology/
.