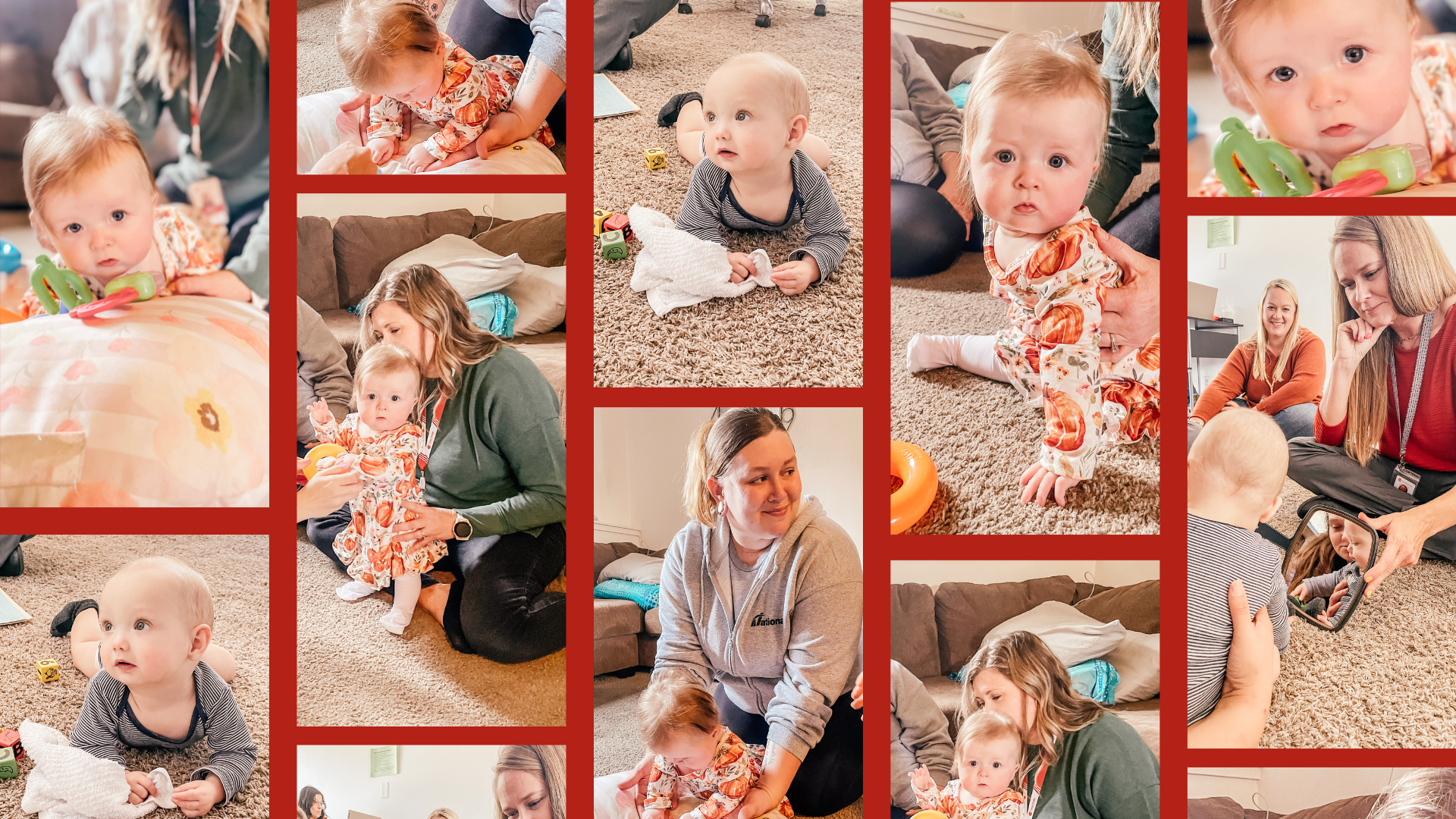 Great Prairie Area Education Agency (GPAEA) plays a pivotal role in shaping the educational landscape for students. A dedicated team of professionals, including physical therapists and physical therapy assistants, works tirelessly to provide invaluable support to children with diverse needs. This article introduces Amanda Steinbach and Andrea Skifstad, two passionate physical therapists at GPAEA, as they share their experiences, challenges, and heartwarming moments that define their careers.
Amanda Steinbach
Amanda's journey into physical therapy was deeply rooted in her own experience as a high school athlete. An injury sustained during track and field led her to six months of physical therapy. Her connection with her therapist was so strong that Amanda ended up job shadowing her as a senior, laying the foundation for her future career.
The concept of working with educational agencies was not widely covered in her physical therapy graduate program. However, Amanda's family qualified for AEA services after her son spent eight months in the hospital following his birth. This experience sparked her interest in pursuing a career path with the AEA, leading her to GPAEA.
Amanda emphasizes that there's no "typical" day in her work. Each month involves meticulous planning and strategizing with colleagues to ensure that every direct service child in their area receives the support they need. With such a large territory and numerous stakeholders involved in a child's care, maintaining clear lines of communication is critical. This includes fostering collaboration not only with colleagues but also with teachers, parents, administrators, and supervisory figures.
The collaborative spirit at GPAEA enhances Amanda's work as a Physical Therapist. She finds that working with a diverse team challenges her to become a better person, teaching her patience and problem-solving skills. The opportunity to reach out for help when needed and helping others understand the role of direct PT in a school versus a medical model contributes to developing an effective support network.
In Amanda's role at GPAEA, one of the most heartwarming experiences is witnessing the remarkable progress of students, especially those who faced significant challenges early in their lives. She recounts the joy of seeing children, including a 25-week micro preemie, thriving in school after receiving early access services. While not all cases have such positive outcomes, the ones that do leave an enduring impact on her and reinforce the importance of her work.
Andrea Skifstad
In the same educational landscape, we meet Andrea Skifstad, another dedicated Physical Therapist at GPAEA. Andrea's journey into physical therapy was inspired by a desire to work in healthcare. She fell in love with the diverse and dynamic nature of physical therapy. Over the years, she explored various settings in her career, eventually leading her to GPAEA. Andrea's choice to work at GPAEA was motivated by firsthand experience of the positive impact of AEA physical therapy services on friends' children.
"On a typical day, I visit students in schools and/or children and their families in their homes," she shares. Her role is not confined to the four walls of an office but extends to the places where the children need help the most. Andrea emphasizes the importance of coaching families and school staff on integrating therapeutic exercises and practices into their daily routines. This collaborative approach ensures that students can work towards achieving their goals effectively.
"What inspires me most is being able to address various areas of the body through physical therapy," Andrea states. She emphasizes the incredible diversity of her field, which constantly keeps her engaged and motivated. 
Collaboration is the cornerstone of GPAEA's success. On a recent home visit, Andrea highlights the importance of working closely with other team members, particularly occupational therapists and speech therapists, to devise the best solutions for their students. "Aspen has come so far with the help of these wonderful women!" exclaims mother Casey Davis.
Andrea's career is dotted with heartwarming moments. She recalls a particularly poignant experience when she worked with an Early Access child who was "graduating" from physical therapy. The child's mother asked Andrea to pose for a picture with them to remember the positive impact she had made. Such moments, she says, are what make her work exceptionally fulfilling.
Both Amanda Steinbach and Andrea Skifstad embody the dedication and passion that GPAEA's physical therapy tam brings to their work. The collaborative spirit, diversity in service, and the lasting impact on young lives are just a few reasons why GPAEA is an exceptional place for professionals like Amanda and Andrea to thrive and make a difference.
The physical therapy team at GPAEA, with their adaptability and dedication to the needs of each other, forms a tight-knit and effective community that ensures the best possible support for the students they serve. It's through the commitment of GPAEA professionals and the collaborative efforts of the entire GPAEA team that the agency continues to be a beacon of hope and progress for the students of Iowa.