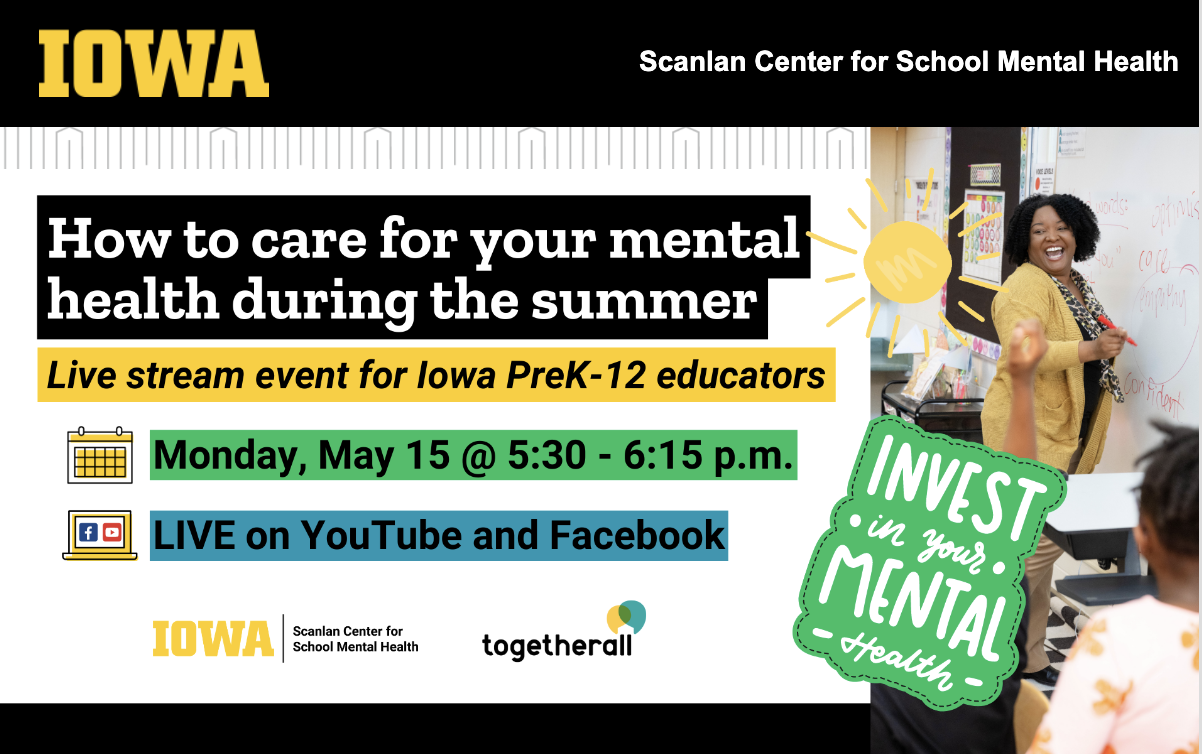 This special Mental Health Awareness Month live-stream event will help you prioritize your mental health and overall wellness during the summer. Tune in to learn about recommended practices for mental health and well-being, available clinical services, ways to find a therapist, and how to join a Togetherall educator peer support community.
Monday, May 15 | 5:30 - 6:15 PM CT
---
Nominate a deserving PreK-12 educator, staff member, or student for the 
2023 Iowa School Mental Health Awards. 
This signature awards program celebrates individuals who have made significant contributions to cultivating a positive mental health culture within a school, district, or AEA. 
Nominate by Friday, May 26
.
The dissemination of information from external organizations by Great Prairie AEA does not infer sponsorship or endorsement of the information. It is being passed on to our stakeholders for its educational value.