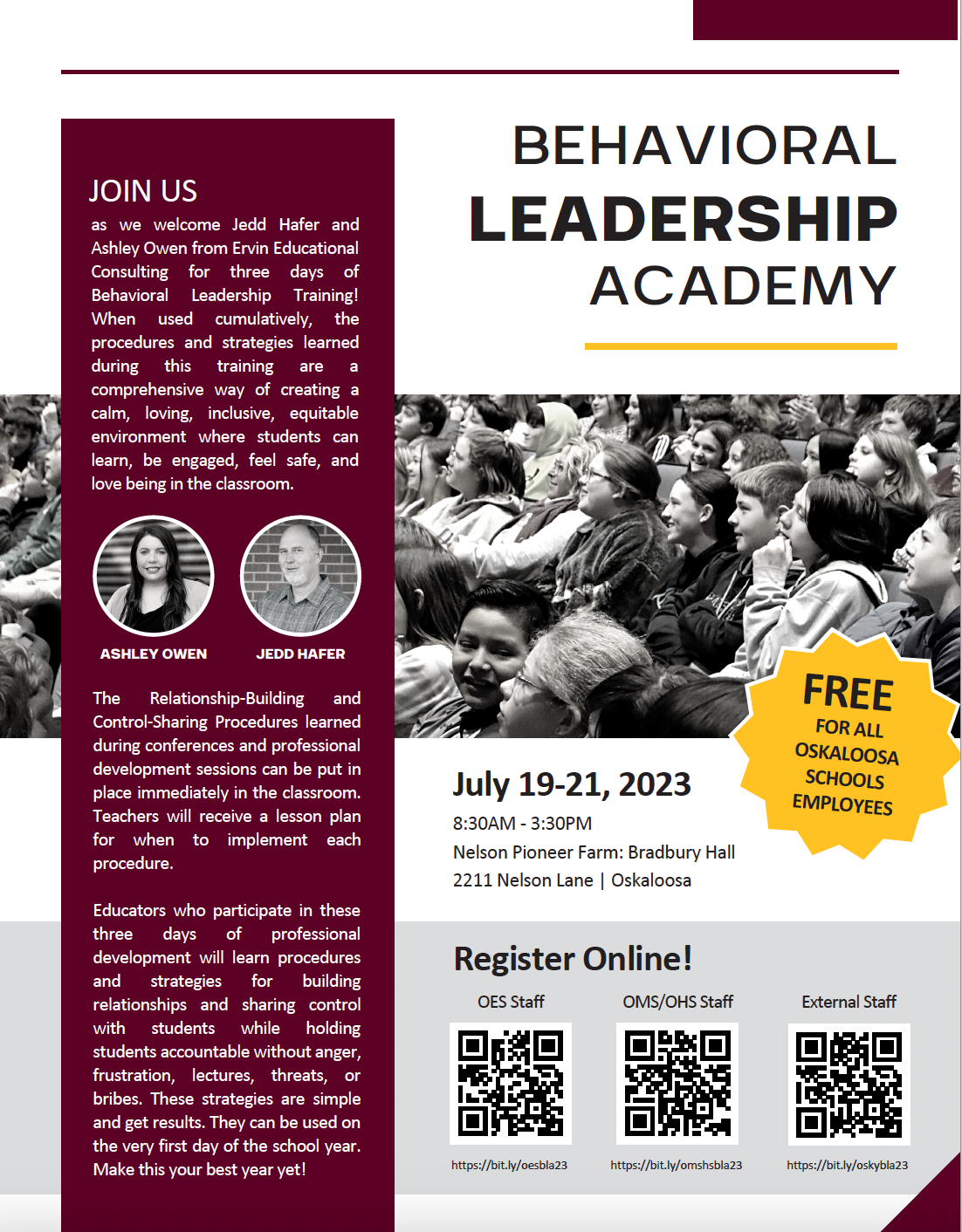 Looking for a way to raise the bar on student performance, while trying to compete against social, environmental, and outside pressures?  Challenged by student behaviors that are hard to manage and leave you exhausted at the end of a school day?  Join us in Oskaloosa on July 19-21, 2023, by registering for the Behavior Leadership Academy and learn how to create a safe, effective environment for learning, gain insight on self-managing high performance classrooms, techniques for dealing with conflict, negative behavior, establish collaborative agreements of acceptable behavior, and discover interventions that leave children no chance to argue.  Learn to create a calm, inclusive environment where all students succeed!
Click here to download the PDF Flyer
Other Districts & Educators are invited to attend. Register Online:
The dissemination of information from external organizations by Great Prairie AEA does not infer sponsorship or endorsement of the information. It is being passed on to our stakeholders for its educational value.