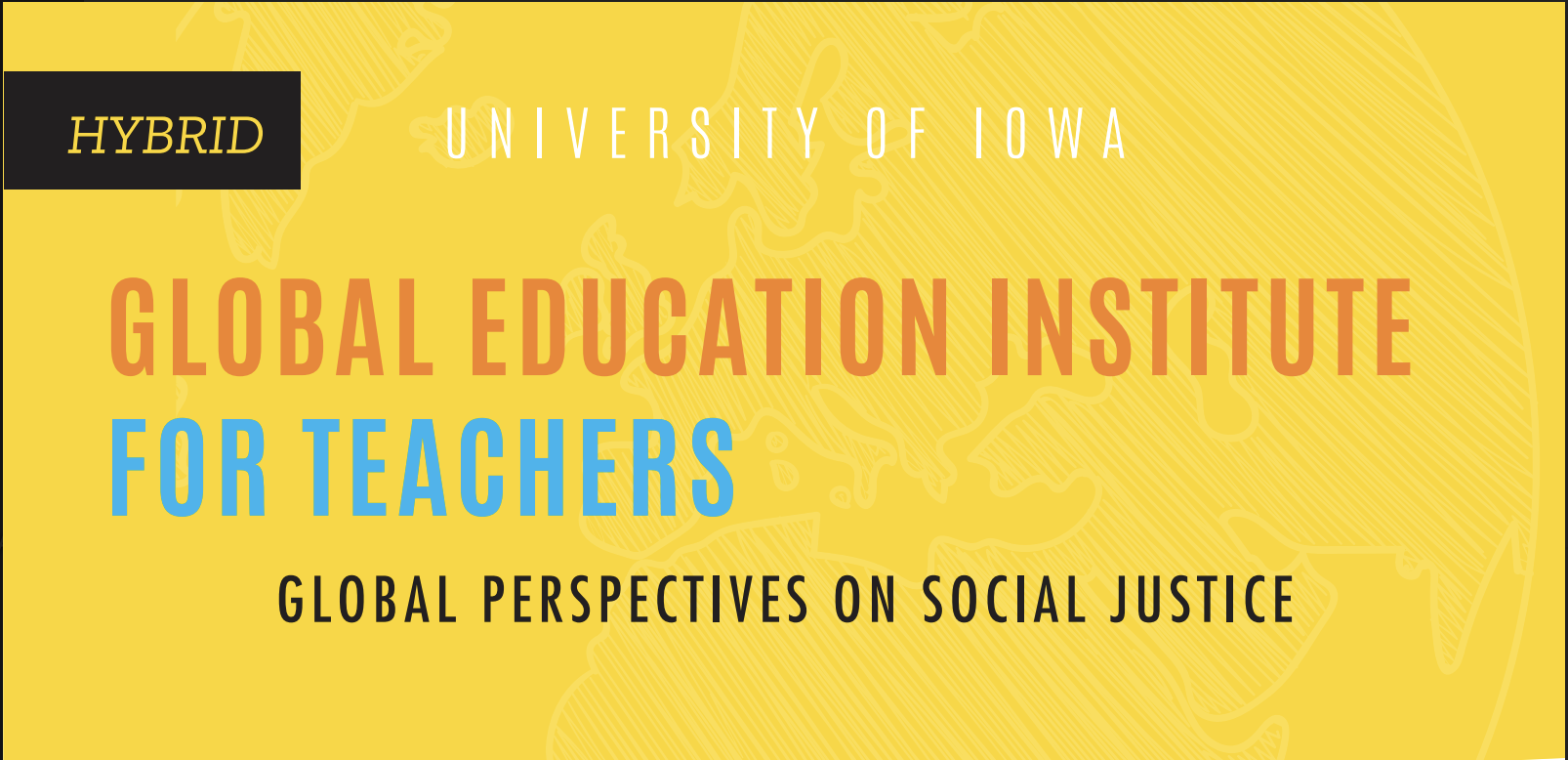 The 2023 Global Education Institute for Teachers: Global Perspectives on Social Justice, will be held June 8-29, 2023 in a hybrid format.  The institute is organized by the Global Education Program at the Stanley Center and University of Iowa International Programs and presented by the UI Stanley Museum of Art and College of Education.
K-12 teachers of all disciplines are invited to attend the institute and earn one license renewal credit. Join the institute co-directors and special guests to discuss how to apply global perspectives to social justice throughout the curriculum.
Mandatory live Zoom sessions will be Thursdays (June 15, 22, 29) from 9 – 10:30 a.m. and other sessions (small-group discussions; videos; office hours; etc.) will be throughout the month.  There will be one day of in-person sessions on Tuesday, June 8, from 9 a.m. – 4 p.m. on the UI campus in the new Stanley Museum of Art building.
FREE tuition and course materials for everyone! FREE housing to attend in person!
Application deadline is May 4, 2023.
* Registration is limited to teachers that have not participated in the last three years.
More information and an application may be found on our website at https://international.uiowa.edu/2023-global-education-institute-teachers .
Click here to download a PDF Flyer.
The dissemination of information from external organizations by Great Prairie AEA does not infer sponsorship or endorsement of the information. It is being passed on to our stakeholders for its educational value.