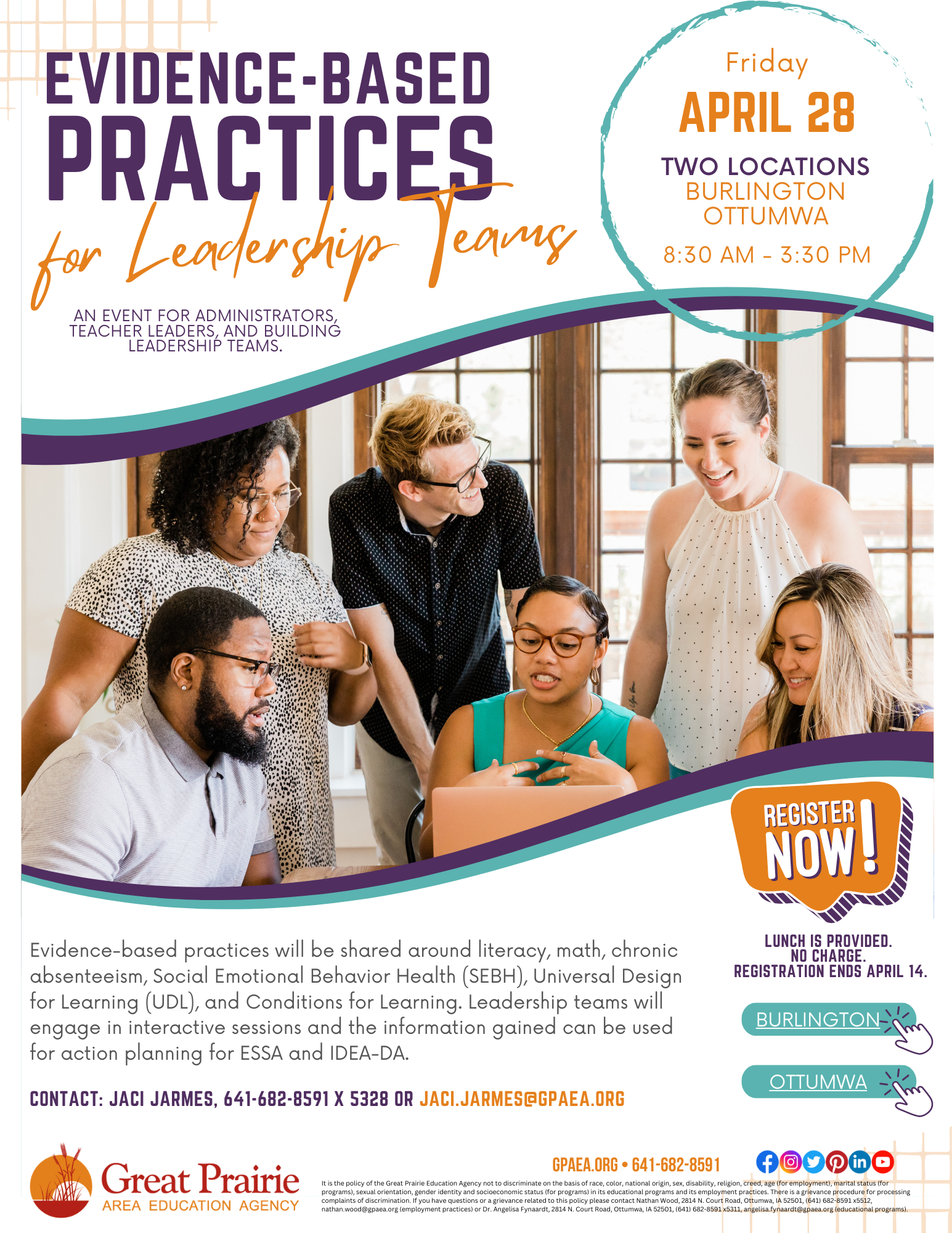 Click here
to download a PDF.
Evidence-Based Practices for Leadership Teams
Friday, April 28, in Burlington & Ottumwa from 8:30 AM - 3:30 PM
An event for Administrators, Teacher Leaders, and Building Leadership Teams.
Evidence-based practices will be shared around literacy, math, chronic absenteeism, Social Emotional Behavior Health (SEBH), Universal Design for Learning (UDL), and Conditions for Learning. Leadership teams will engage in interactive sessions, and the information gained can be used for action planning for ESSA and IDEA-DA.
Contact: Jaci Jarmes, 641-682-8591 x 5328 or
jaci.jarmes@gpaea.org