This month the Future Ready Spotlight lands on Pekin CSD's Bryan Babcock and his tech squad of students from Pekin HS. This past month, students working with Bryan put together an Iowa Authentic Learning Network On-Demand Session to share their "Long Journey to Youtube Stardom".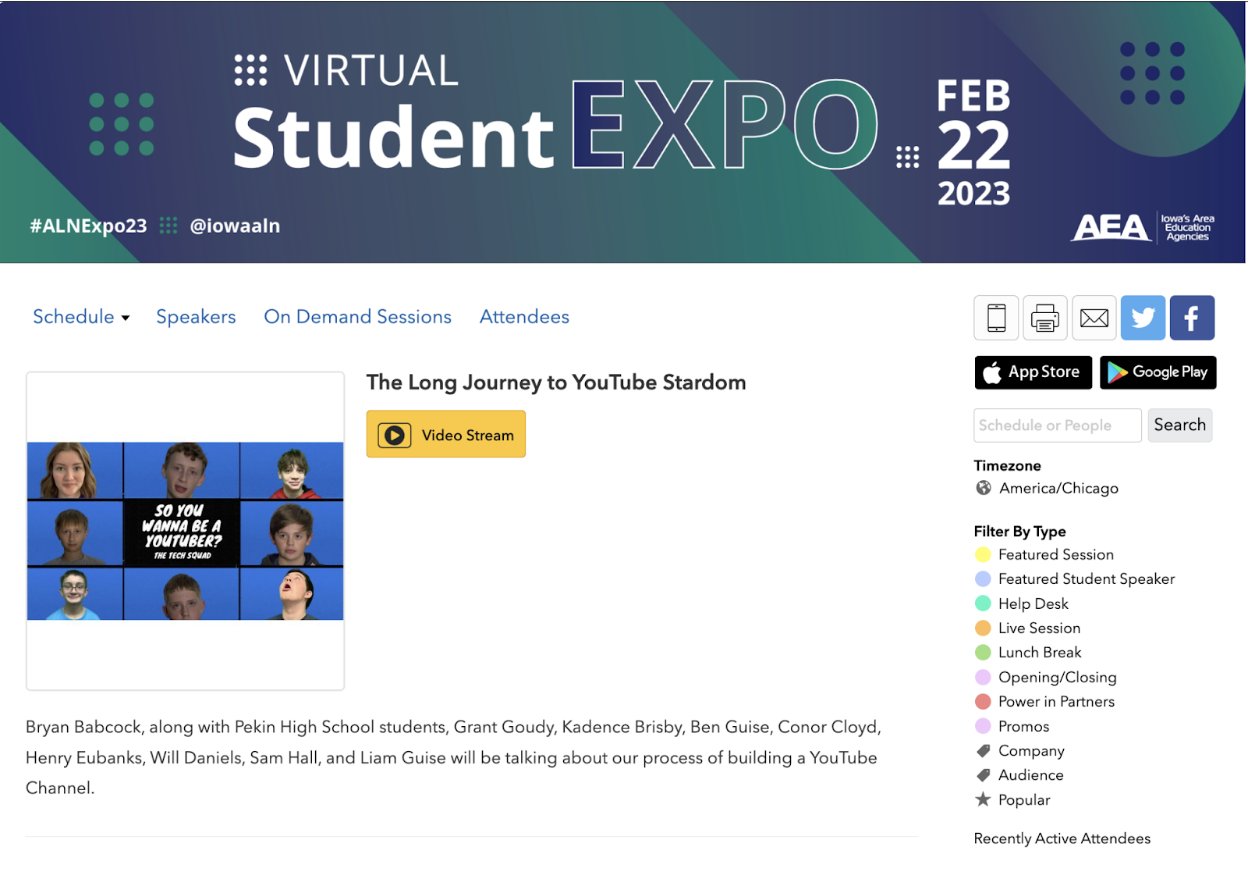 Throughout the session students share some of their creativity through a variety of entertaining youtube videos. Also within this session learn from Technology Director, Bryan Babcock as he shares a more in-depth overview of the program and some of their goals for students in this opportunity. Check out their session
here
or watch other sessions listed
here
.
This is a great example of engaging students in authentic project work that is relevant to them. They are creating an audience and a following through a medium that makes sense to them, engaging in marketing and social media. They have also had to learn how to create and edit content for consumption. Not only are there technical skills being developed through this program, students are learning project management, growing and developing critical 21st Century Skills through creating their stories through video. One fun example from the session was a segment they produce called "On the Spot" and HS students interview elementary school students on a variety of topics and questions. You will not want to miss this fun way to connect students! 
Creating a school youtube channel where students work together to create content is a great way to engage students in school but also help them develop skills that will add value to their lives beyond school. Pursuing this kind of opportunity is also a win for school culture! To learn more about starting your own program, connect with Bryan at
bryan.babcock@pekincsd.org
. 
For more support around Authentic Learning, contact Laura Williams
laura.williams@gpaea.org
and don't forget to join the Iowa Authentic Learning Network Google group by clicking
here
. 
If you are interested in sharing your story through the Cornerstone or GPAEA Social Media, please submit your future ready examples
here
.