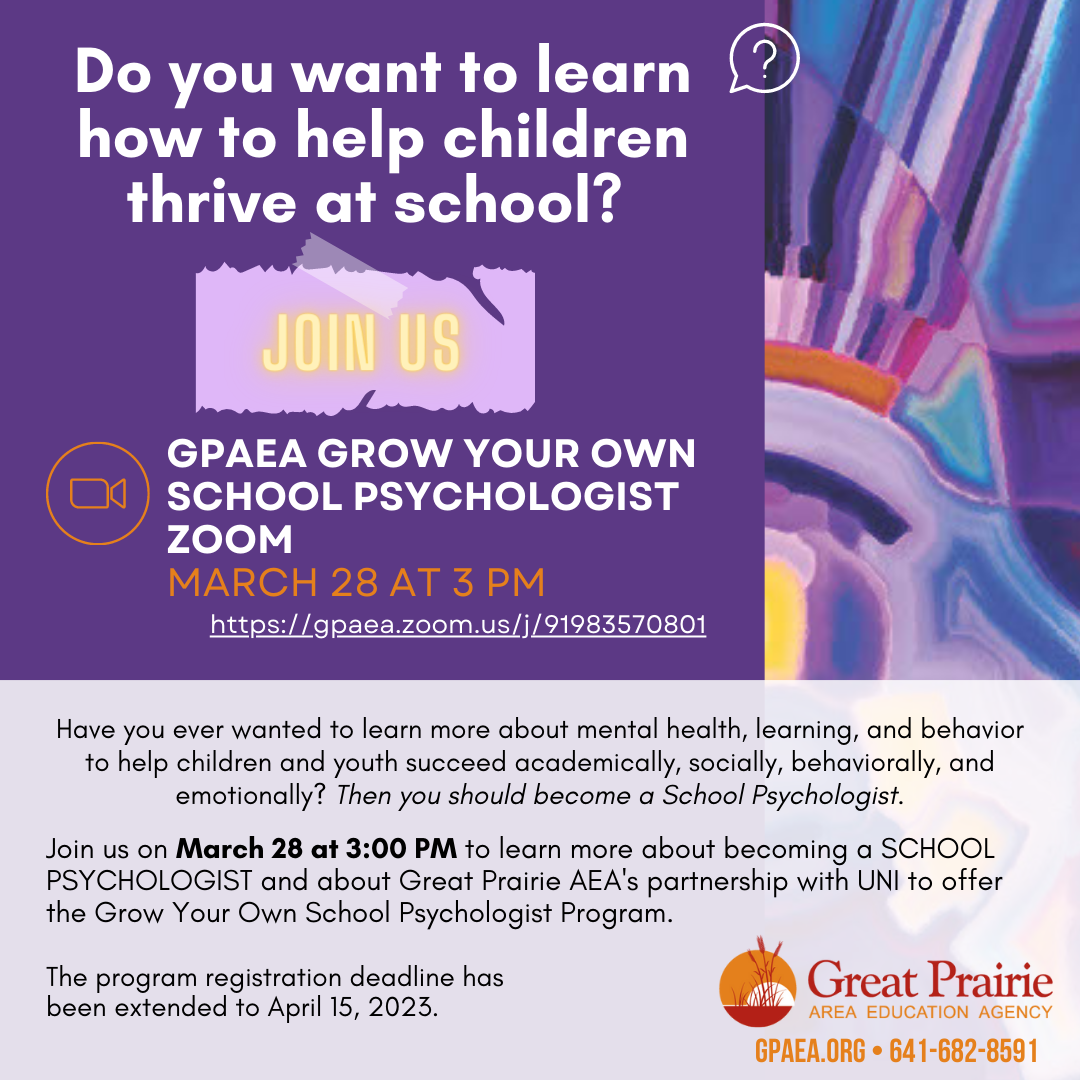 Join GPAEA for a zoom on
March 28 at 3:00 PM
to learn more about becoming a SCHOOL PSYCHOLOGIST and about Great Prairie AEA's partnership with UNI to offer the Grow Your Own School Psychologist Program.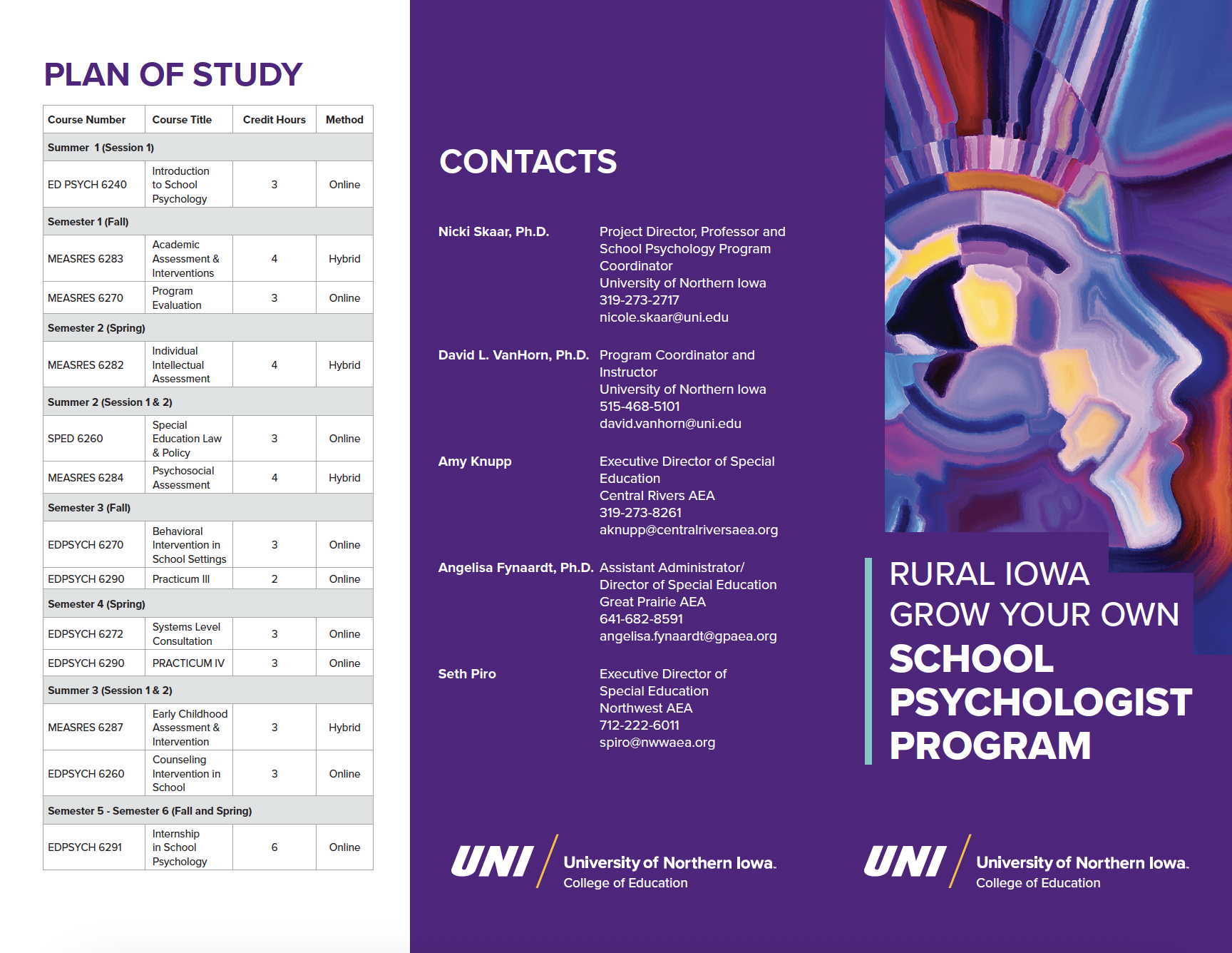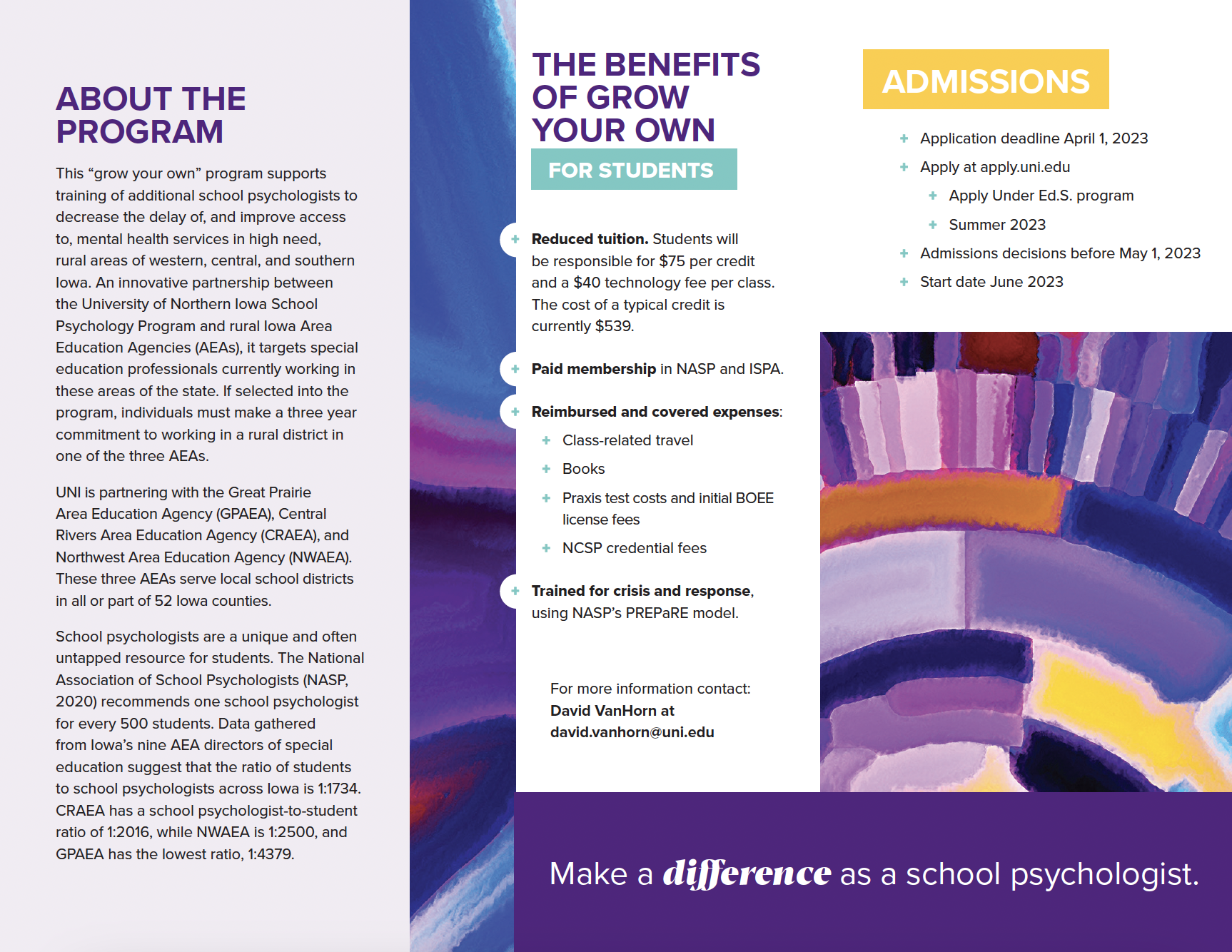 This "grow your own" program supports training of additional school psychologists to decrease the delay of, and improve access to, mental health services in high need, rural areas of western, central, and southern Iowa. An innovative partnership between the University of Northern Iowa School Psychology Program and rural Iowa Area Education Agencies (AEAs), it targets special education professionals currently working in these areas of the state. If selected into the program, individuals must make a three year commitment to working in a rural district in one of the three AEAs.
UNI is partnering with the Great Prairie Area Education Agency (GPAEA), Central Rivers Area Education Agency (CRAEA), and Northwest Area Education Agency (NWAEA). These three AEAs serve local school districts in all or part of 52 Iowa counties.
Great Prairie AEA Contact
Angelisa Fynaardt, Ph.D. Assistant Administrator/ Director of Special Education Great Prairie AEA 641-682-8591
angelisa.fynaardt@gpaea.org