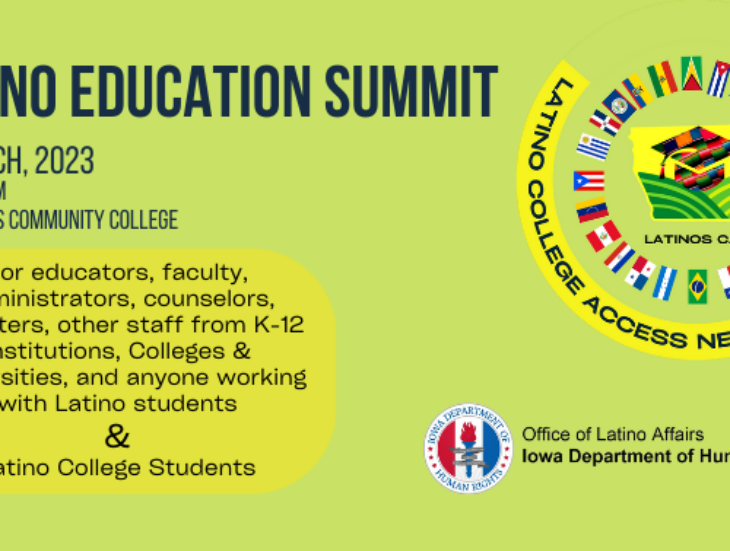 The Latino Education Summit is for educators, administrators, faculty, school counselors, coaches, recruitment, front line and other staff from K-12 institutions, colleges and universities, Latino college students, and others working with Latino students across the state.  It will provide an opportunity to obtain cultural best practices, information, guidance, tools, and strategies that can be implemented to serve, retain and propel Latino students to achieve their educational goals and to close the Latino academic achievement gap in higher education and the workforce.  It will also provide Latino college students with resources; information; and practical tools to help them overcome barriers, self-advocate, and succeed.
The summit will take place Friday, March 3, 2023, from 10:00 AM to 4:00 PM at Indian Hills Community College in Ottumwa, Iowa.
Register: https://bit.ly/3h9tZXQ
For more information or questions, please contact Sonia Reyes at  Sonia.Reyes@iowa.gov.
The dissemination of information from external organizations by Great Prairie AEA does not infer sponsorship or endorsement of the information. It is being passed on to our stakeholders for its educational value.