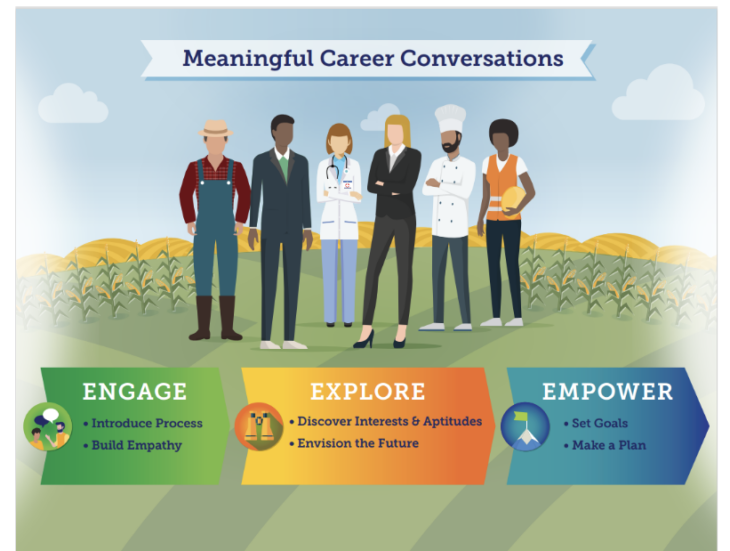 Date:
 February 23, 2023
Time:
 8:00 - 11:30 am
Location
: Zoom
Audience:
school counselors, Intermediaries, community college advisors, work-based learning coordinators, mentors, teachers, administrators, after-school providers, coaches, librarians, school board members, STEM advisory boards or anyone who might have a career conversation with a student in the PK-20 system in Iowa.
What is MCC?
MCC training is an initiative of the Bureau of Career and Technical Education at the Iowa Department of Education. This training was created in partnership with the Colorado Education Initiative to elevate the work that is taking place in the career and academic planning space by enhancing t
he opportunities for all stakeholders in education to engage students in meaningful career conversations.
A career conversation is the interactive and dynamic process of supporting individuals in pursuing a career path, pursuing the education and training necessary to achieve a career path. When students engage in Meaningful Career Conversations, they begin to understand how their unique aptitudes, skills, talents, self-identity, and values influence the decision-making process for life-long learning.