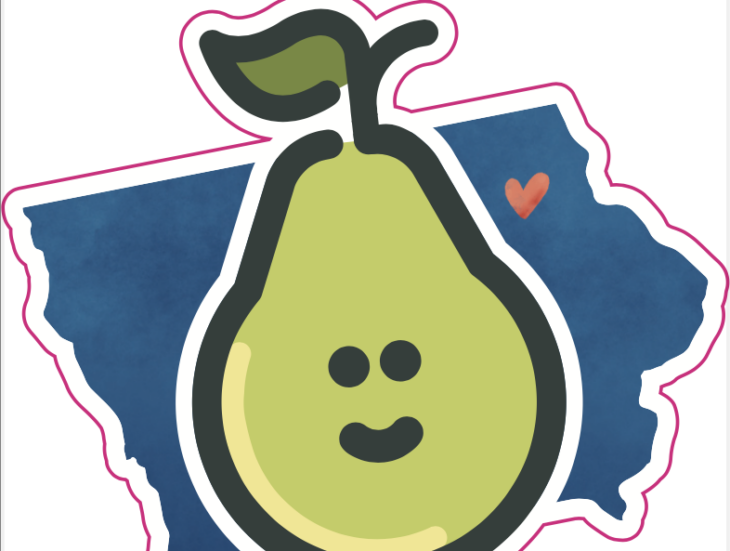 Want to continue to make Pear Deck even more engaging and empowering? Then, using the "Add Audio" feature within Pear Deck is an amazing option!
A teacher can leverage audio added to Pear Deck to scaffold and support students by:
Adding helpful hints, suggestions, or reminders to help students make connections and activate thinking

Providing visual descriptions of images or graphics on the slides to provide access to those who might need it (for example, a student with additional visual needs) and providing meaning making context for all students

Providing additional contextual information above and beyond the information on the slides in a mode different than text
This month's tip about adding audio is one elementary, and special education teachers love. Take a look! 
Know someone who wants to learn more about Pear Deck?
If you're interested in learning more about this tool, the AEAs and Pear Deck team will host a
Pear Deck Training on
February 9, 2023, from 3:30-4:30 pm
(register if you want the recording). This webinar is great for those just learning about Pear Deck and those who need a refresher. In this training we'll cover:
Accessing the Pear Deck add-on

Accessing premade interactive templates with high quality content

Adding interactivity to your slides

What you can do after launching a Pear Deck
RSVP Here
to attend or to get the recording!
Each month, be on the lookout for various tips, tricks, and testimonials shared via our newsletter, the
statewide Iowa AEA website
,
and social media (
@iowa_aea
,
#iowaaea
). 
Check out the AEA website for more information or to share your favorite Pear Deck features and ideas
!