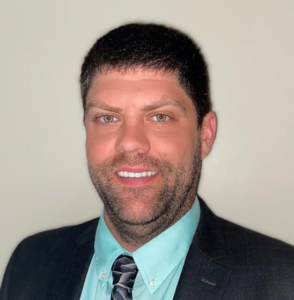 The Great Prairie Area Education Agency Board of Directors has announced that Nathan Wood, the agency's current associate administrator and director of human resources, will serve as the next chief administrator for Great Prairie AEA. Wood will succeed Dr. Cindy Yelick, who has been named the new chief administrator at Heartland Area Education Agency.
"We're fortunate to have a high quality internal candidate like Nathan for this position," commented Dr. Joy Prothero, Great Prairie AEA Board President. "Nathan's demonstrated passion for the AEA, coupled with his vision for an equitable educational system and his ability to lead through complex challenges, will ensure our agency continues to be led by a collaborative leader who is ready and eager to move us forward to meet the needs our students, families and partnering school districts."
As the chief administrator of Great Prairie AEA, Wood will oversee 270 full and part-time staff members who provide special education services, instructional services, professional learning, library and digital resources, technology support and more to over 36,000 students and 2,700 educators throughout the 14 southeast Iowa counties in the Great Prairie AEA service area.
Wood has progressively advanced through leadership positions in education since 2009 when he first served as PK-6 assistant principal in the Sigourney Community School District. He also has worked as a middle/high school principal and special education director for the Pekin Community School District. Wood has worked at Great Prairie AEA since July, 2013 and has served in a variety of leadership roles including regional director of special education services, administrator of systems planning and improvement, and as the associate administrator and director of human resources. For a two year period, while managing leadership roles at Great Prairie AEA, he also served in a shared position with Montezuma Community Schools as the district's superintendent of schools.
"My passion for this work is rooted in ensuring that all students are provided quality services," Wood said. "The AEA's work with our school leaders parallels my own professional values, and I believe my work in the AEA and in our partnering districts will ensure we continue to advance programs and services in the Great Prairie AEA service area and across the state."
"I'm proud of Great Prairie AEA's reputation for collaboration," he added, "and am eager to continue serving with our staff as a trusted partner in serving our districts and families."
Wood will assume the responsibilities of chief administrator on July 1, 2023.