Registration & Information: https://bit.ly/EEA-8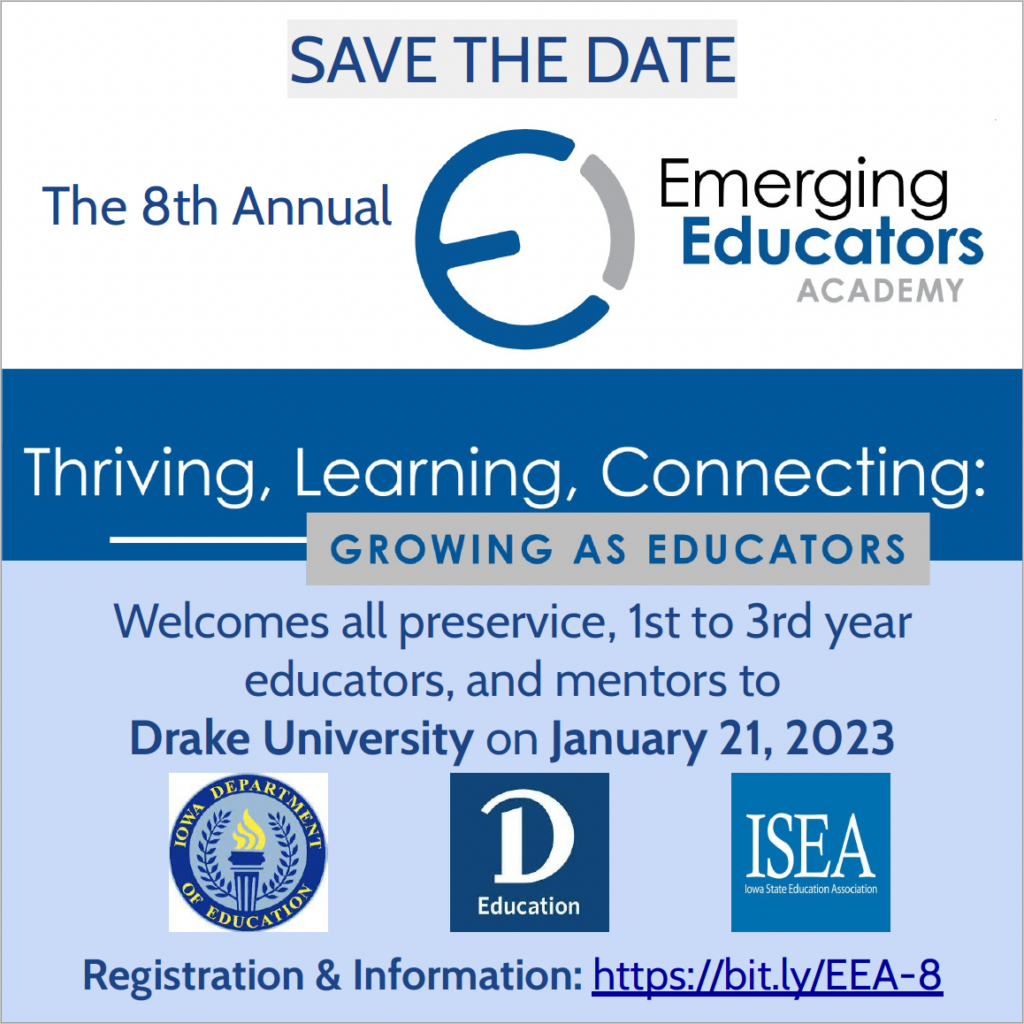 The Outstanding Iowa Educators of the Iowa Department of Education along with the Iowa State Education Association, and Drake University School of Education are hosting the 8th Annual Emerging Educators Academy.
 The Academy is for all pre-service teacher-prep students and first through third year teachers as well as their mentors. We encourage teams of beginning teachers and mentors to attend together as this event will elevate, celebrate, and ignite all participants.
 This year's theme is "Thriving, Learning, Connecting: Growing As Educators". The Academy will feature breakout sessions on building classroom culture and community, social emotional learning, engagement strategies, and fostering a love of teaching. Participants will have the opportunity to learn from and collaborate with outstanding Iowa educators.
This year we are honored to present a very special keynote speaker, Kurt Russell, 2022 National Teacher of the Year. As NTOY, Kurt advocates for classrooms to better reflect the students within them — from a curriculum that reflects their backgrounds and identities, to a more diverse teaching profession.
Registration & Information:
https://bit.ly/EEA-8