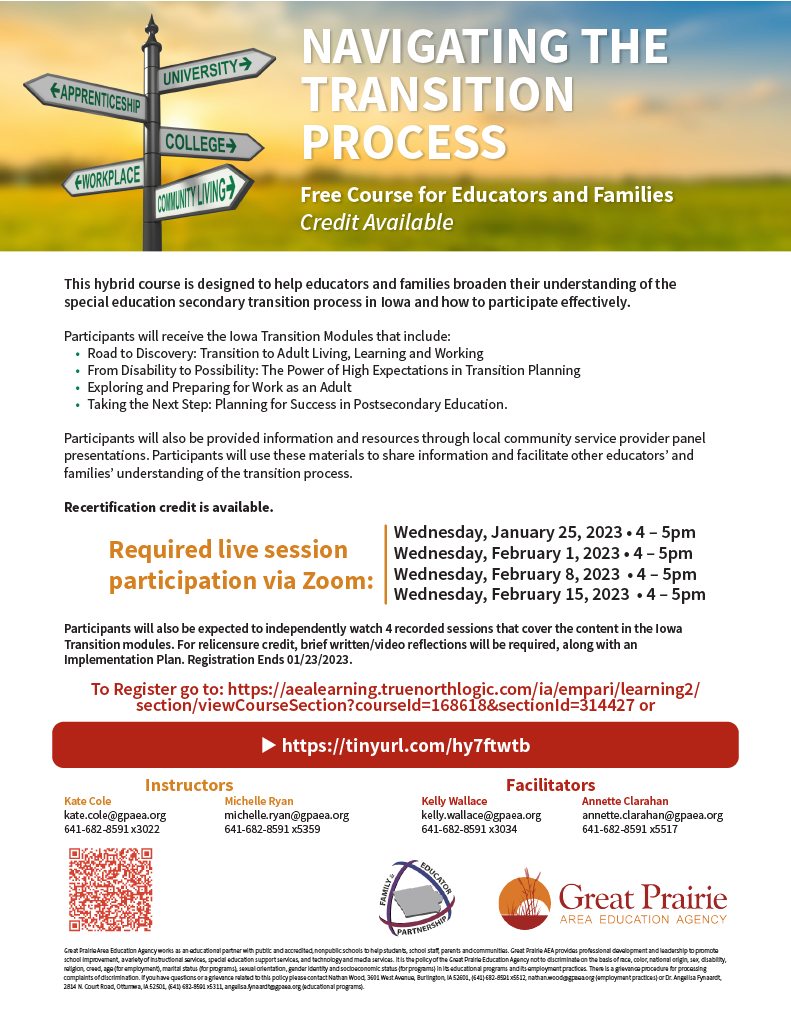 Click here to download the PDF.
This hybrid course is designed to help educators and families broaden their understanding of the special education secondary transition process in Iowa and how to participate effectively. Participants will receive the Iowa Transition Modules that include:
Road to Discovery: Transition to Adult Living, Learning and Working
From Disability to Possibility: The Power of High Expectations in Transition Planning
Exploring and Preparing for Work as an Adult
Taking the Next Step: Planning for Success in Postsecondary Education
Participants will also be provided information and resources through local community service provider panel presentations. Participants will use these materials to share information and facilitate other educators' and families' understanding of the transition process. Recertification credit is available.
Wednesday, January 25, 2023 • 4 – 5 pm
Wednesday, February 1, 2023 • 4 – 5 pm
Wednesday, February 8, 2023 • 4 – 5 pm
Wednesday, February 15, 2023 • 4 – 5 pm
Register at https://tinyurl.com/hy7ftwtb