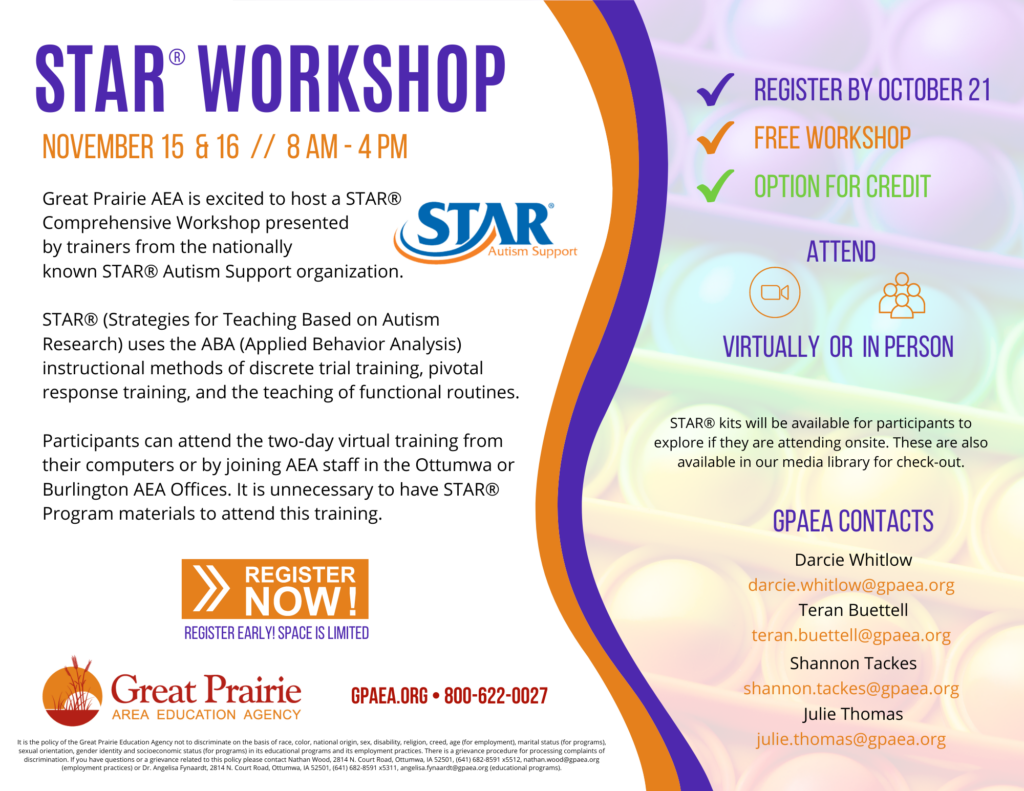 Space is limited - register early!
Great Prairie AEA is excited to host a STAR® Comprehensive Workshop presented by trainers from the nationally known STAR® Autism Support organization. STAR® (Strategies for Teaching Based on Autism Research) uses the ABA (Applied Behavior Analysis) instructional methods of discrete trial training, pivotal response training, and the teaching of functional routines.
Participants can attend the two-day virtual training from their computers or by joining AEA staff in the Ottumwa or Burlington AEA Offices. It is unnecessary to have STAR® Program materials to attend this training.
Click here
to register!
STAR® kits will be available for participants to explore if they are attending onsite. These are also available in our media library for check-out.
Contacts: