FM Brain Institute featuring Dr. Lori Desautels - June 2-3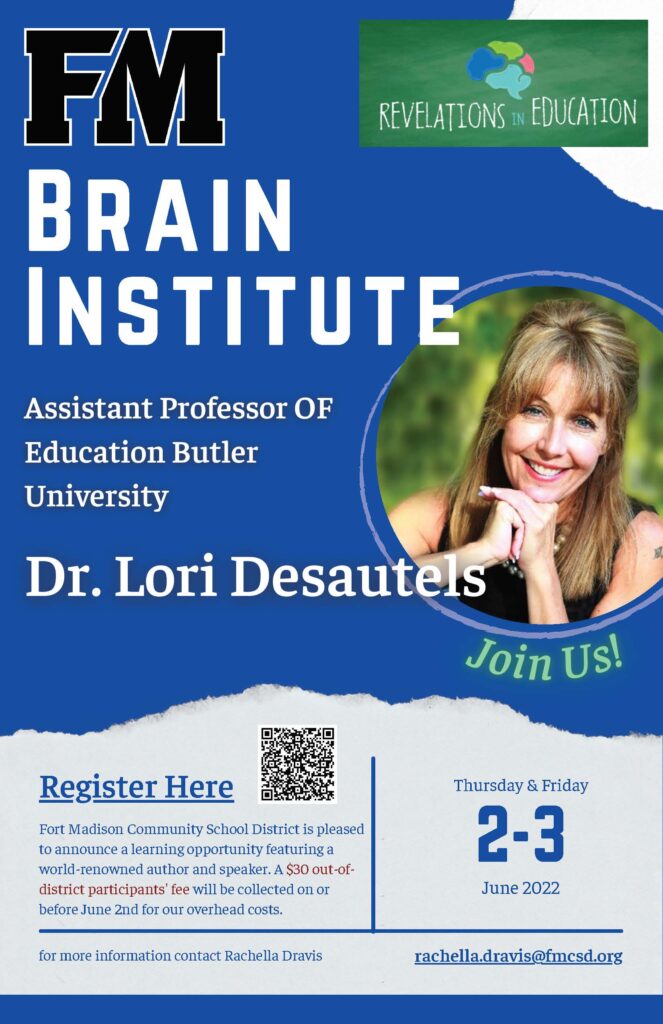 Fort Madison Community School District is pleased to announce a learning opportunity featuring a world-renowned author and speaker, Dr. Lori Desautels. Educators from any District are welcome with a $30 out-of-district participants' fee that will be collected on or before June 2nd for our overhead costs.
Contact rachella.dravis@fmcsd.org.
Learn more at https://revelationsineducation.com/.
The dissemination of information from external organizations by Great Prairie AEA does not infer sponsorship or endorsement of the information. It is being passed on to our stakeholders for its educational value.