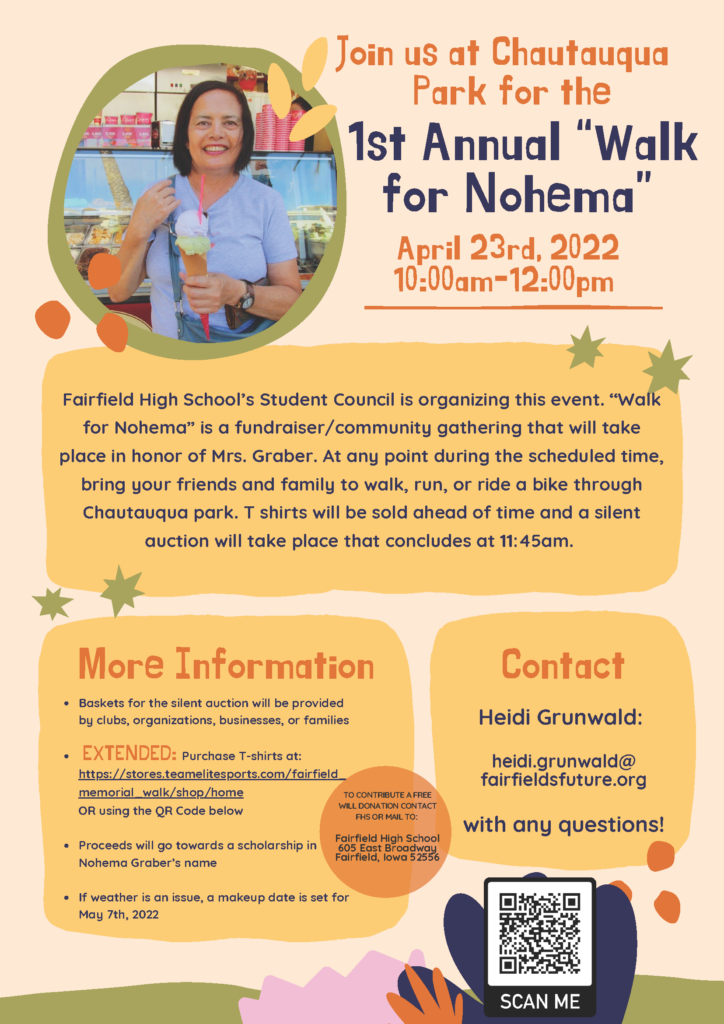 Fairfield High School's (FHS) Student Council invites you to honor the life and legacy of their Spanish teacher, Nohema Graber, by participating in the Nohema Memorial Walk. The walk will take place in Chautauqua Park on Saturday, April 23rd, beginning at 10 a.m. T-shirts purchases are available along with donations accepted. A silent auction will also take place during the walk. All proceeds will go towards a scholarship fund established in honor of Nohema.
"As soon as committee member Sarah McAvan brought up the idea, we immediately started deciding how to modify the event to make it perfect for Mrs. Graber," said Anna Dunlap, FHS student council member. "The walk is more fitting than the other ideas we have considered because, with this type of event, our community can physically come together."
"As a community, we will continue to remain united and honor the life of Mrs. Nohema Graber. I am proud of our student body and their plans for a memorial." - Dr. Laurie Noll, FCSD Superintendent.