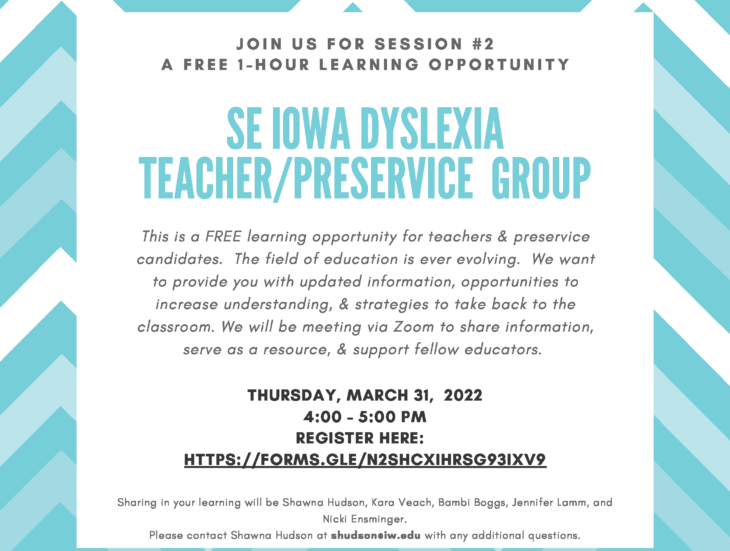 The SE Iowa Dyslexia Teacher/Preservice Group will be hosting a FREE 1-hour learning opportunity for teachers and preservice candidates on Thursday, March 31st, 2022. We will be meeting via Zoom in order to share information, serve as a resource, and support fellow educators. The field of education is ever-evolving. We want to provide you with updated information, opportunities to increase understanding, and strategies you can take back to the classroom.
Date: Thursday, March 31st
Time: 4:00 – 5:00PM
A zoom link will be sent to the email address you provide below prior to March 31st.