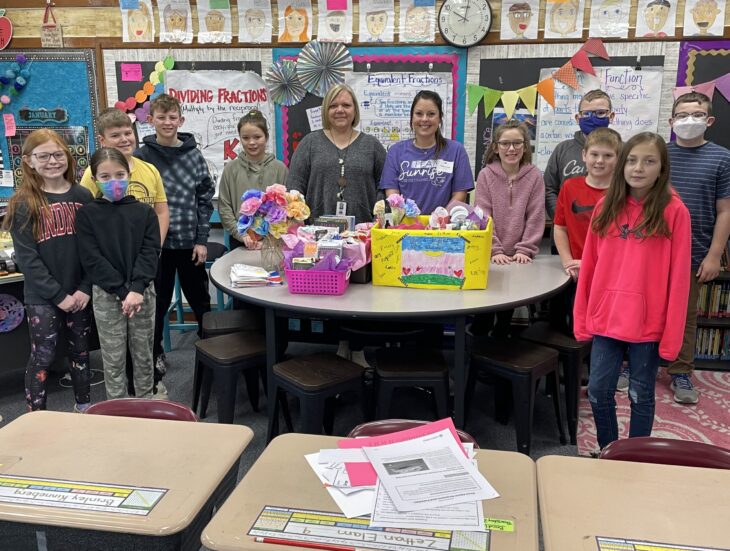 Gabe Wylder, Elementary Principal WMU
Mrs. Miller's 4/5 class heard that the Sunrise Terrace Nursing and Rehabilitation Center was going through some hard times. The students brainstormed some ideas to help the residents get through this time of year and the current struggles they face. They decided to create "Caring Baskets"!
Students created paper flowers and cards of encouragement (enough for each resident) and put them with the other items. Some of the items include post-it notes, writing utensils, tissues, and lotions. Parents, teachers, and Mrs. Miller came up with supplies and the students put the care packages together.
Empathy, kindness, and community support are a few of the words that explain the actions of this WMU class. Thank you for caring for others.